Welcome to our website
Africa offers a plethora of opportunities across many sectors as the continent continues to develop. It is fast becoming an attractive investment destination that presents lucrative opportunities for businesses seeking growth. Interestingly, the African Development Bank approved a new 10 year plan from 2013 to 2022 for Africa's economic transformation. The plan affirms the banks choices around infrastructure, economic integration and the private sector and highlights the choices as instrumental to positive economic growth. In addition, the Africa Competitiveness Report, 2013, highlights areas requiring policy action and investment to ensure that Africa lays the foundation for inclusive and sustained growth. The report talks of an African economic renaissance and suggests how Africa can connect its markets and communities through increased regional integration as a key to raising competitiveness, diversifying its economic base and creating jobs for its young, fast-urbanizing population..

In today's competitive and ever changing business environment, growth margins can be particularly difficult to achieve. Investors, entrepreneurs and senior managers, are therefore required to engage in critical decision making to ensure business growth sustainability. As entry barriers subside globally and new frontier markets continue to emerge, opportunities are abound for businesses seeking to bolster their profitability and gain much needed market share. Unfortunately, growth margins have been eroded quite significantly in many regions owing to the global economic debacle and increasing global competition. The buoyant emerging markets in Africa, however, offer unrivalled growth potential for businesses with the ability to navigate the terrain and manage the business risks therein.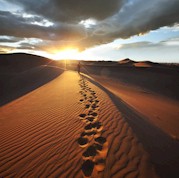 Our observation of business in Africa suggests that an awareness of the opportunities is certainly not enough. Assistance is required to navigate the often cumbersome terrain. Operating in unfamiliar territory can give rise to many a tough challenge some of which we've highlighted below:
Unclear trade policies
Complex fiscal arrangements
Heavy administrative procedures
Local content legal provisions
Community engagement and social responsibilities
Diverse cultures and communication processes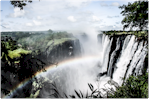 These challenges can often limit market growth potential. Consequently, a strong venture partner that understands the terrain and has the requisite experience and goodwill to open up the huge market potential is required to ensure that growth objectives are indeed achievable.

At Wyncor Africa, our resources and business approach generate immense economic value making us your preferred venture partner of choice in our chosen sectors across the continent.